Two years ago, Sequence Events, one of NYC's top full-service event production agencies, packed up their laptops and left their office on 39th street. Like the rest of the world, the COVID-19 pandemic caused them to embark on the work-from-home journey, which ultimately led them to a journey of internal rebirth. COO Erin Rynn stated, "I felt like I was an extra in a 90's disaster flick, that moment in time will always be quite eerie, but it allowed our company (and team) to have a sort of rebirth in other ways. We are, in many ways, at the same Sequence but with very different makeup, home base, portfolio, and a lot of new leaves on the family tree."
The Sequence staff is very fortunate that their success virtually throughout an isolating time—allowed their team to grow. Through all the ups and downs, the big moment to pivot finally arrived. Their old location wasn't only outdated, but it was also too small to build within their culture. Thus, they packed up nine years of memories (and event supplies — name badges and old snacks, to name a few) and embarked on a new journey with us!
We are proud to announce Sequence Events as our new client at our Fifth Avenue location. Excitedly, after two years of zooms, slacks, and occasional internet outages, this widely-recognized team is finally back together with a hybrid work schedule to allow for that balance that every team needs.

Sequence was sure to rent an open layout space to promote more meaningful interactivity. Their new space comprises a reasonably wide floor plan to mingle, brainstorm, and collaborate, aligning to their sole mission at Jay Suites: to foster energetic environments that allow room for growth, high spirits, and teamwork.
If you're looking for NYC office space, check out our locations and inquire within to set up a call with us. Contact Jay Suites at (212) 569-9000 or visit our website today!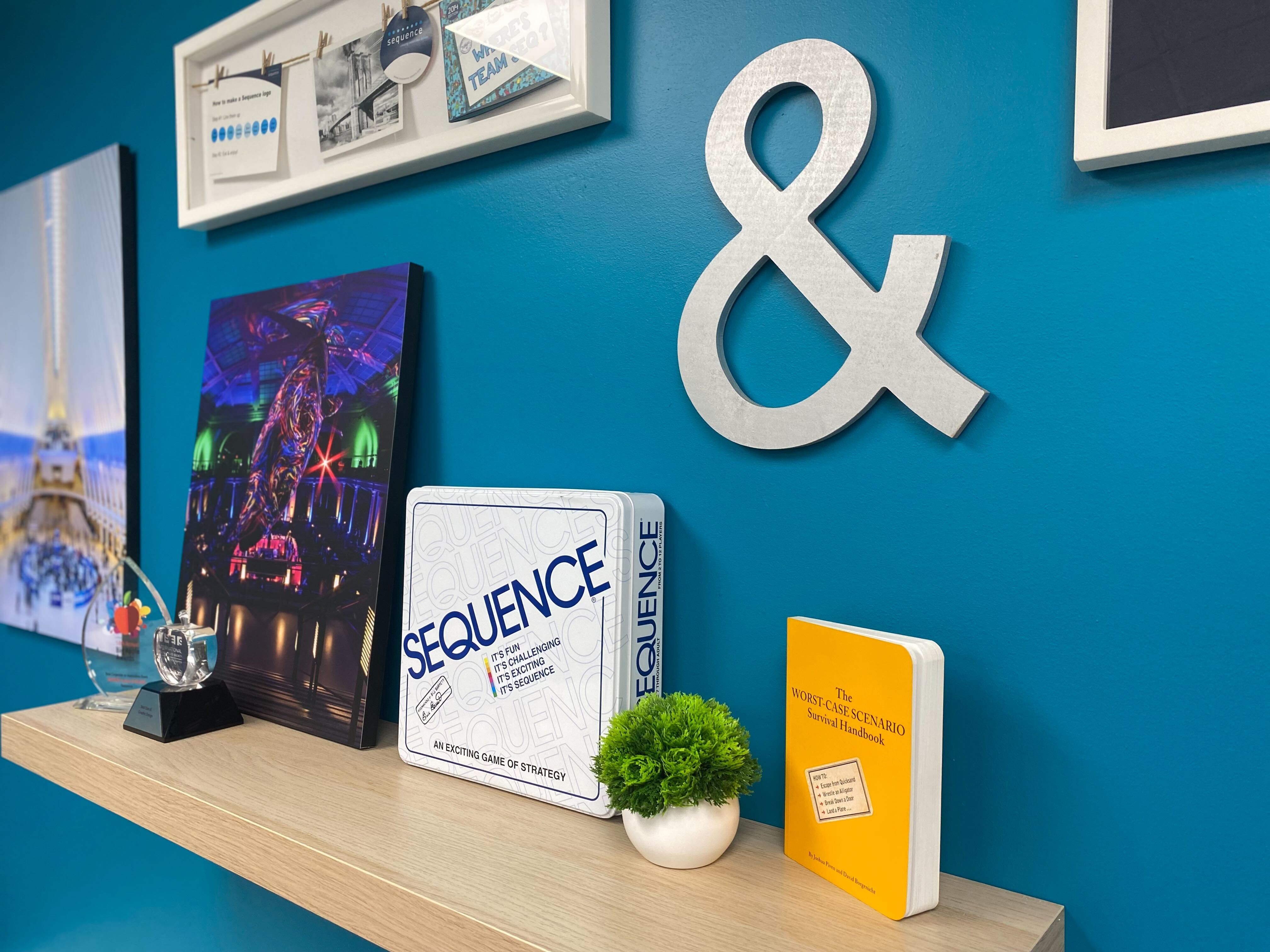 ---
---
You might also like
---